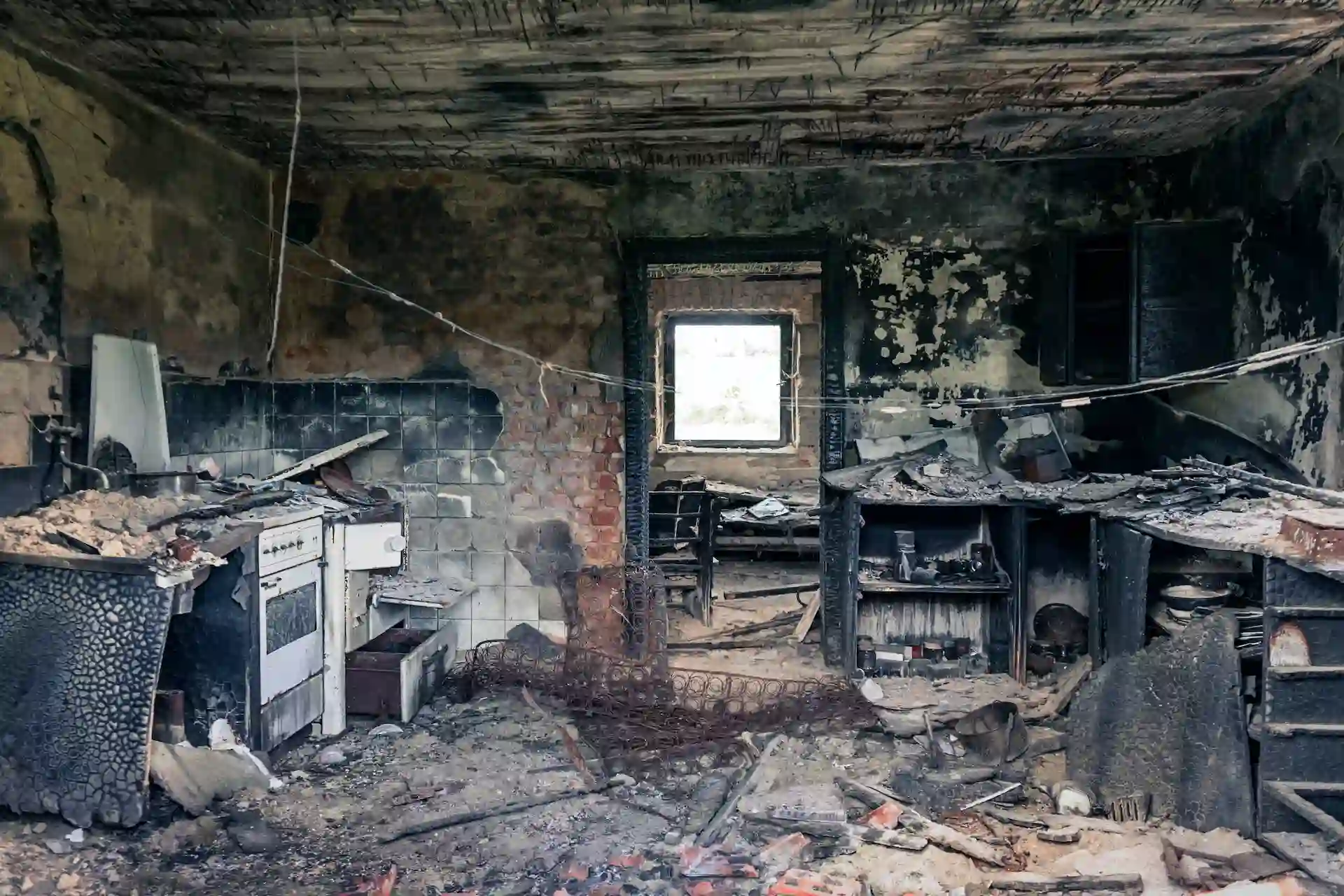 Trusted Partner For Fire Damage Restoration in Southwest Florida
Ater a fire strikes your home or business, the aftermath can be truly devastating. The flames may have been extinguished, but the damage left behind can be overwhelming. That's where Jones Dry Right  comes in. We are your trusted partner in fire damage restoration, providing top-notch services to help you recover and restore your property. With our expertise and dedication, we will work tirelessly to bring your space back to its pre-fire condition.
Fire damage can wreak havoc on your property, leaving behind a trail of destruction. From structural damage to smoke and soot residue, the effects can be far-reaching. It's crucial to address fire damage promptly to prevent further deterioration and ensure a safe environment.
Professional Fire Damage Restoration Services
At Jones Dry Right , we specialize in fire damage restoration. Our team of highly skilled professionals is equipped with the knowledge and tools necessary to handle all aspects of the restoration process. From initial assessment to final cleanup, we are committed to providing exceptional service every step of the way.
1. Rapid Response and Assessment
When you contact us for fire damage restoration, we understand the urgency of the situation. Our team will respond promptly and conduct a thorough assessment of the damage.
3. Smoke and Soot Removal
Smoke and soot can penetrate every corner of your property, leaving behind an unpleasant odor and residue. Our specialized cleaning techniques and equipment effectively remove smoke particles and soot, restoring the air quality and cleanliness of your space.
Our team utilizes advanced techniques to eliminate odors, ensuring that your property smells fresh and clean once again.
5. Content Cleaning and Restoration
Fire damage not only affects the structure of your property but also your belongings. We offer comprehensive content cleaning and restoration services, working diligently to salvage and restore your valuable possessions.
6. Water Damage Restoration
In the process of extinguishing the fire, water may have been used, leading to additional damage. Our team is experienced in water damage restoration, ensuring that any excess water is properly extracted and your property is thoroughly dried.
The presence of water and moisture after a fire can create the perfect environment for mold growth. Our mold remediation experts will assess and address any potential mold issues, ensuring a healthy and safe environment.
We understand the intricacies of insurance policies and can assist you in navigating the claims process, ensuring that you receive the coverage you deserve.
Trust Jones Dry Right for Exceptional Fire Damage Restoration
When it comes to fire damage restoration, you need a team you can trust. Jones Dry Right  is dedicated to providing the highest quality service, utilizing state-of-the-art equipment and techniques to restore your property to its former glory. Our commitment to customer satisfaction and attention to detail set us apart as industry leaders.
If you're in need of fire damage restoration, don't hesitate to contact us. Let us help you recover and restore your property, so you can move forward with peace of mind. Call us now for immediate assistance.
© 2023 All Rights Reserved.